We bring together various stakeholders from the soybean value chain: producers and producer associations, processors, exporters, collectors, brokers, retail and wholesale chains, civil society organizations, input and service providers, government and private-sector entities, academic organizations, and research institutions.
What does it mean to be a member of ViSeC?
Support the mission, vision, principles, and overall work of ViSeC
Commit to supporting the work of the working committees including the provision of experience and knowledge in a collaborative way
Provide active leadership to ViSeC in the industry related area that as a member you represent
Communicate the decisions agreed by ViSeC to the represented organization
Become part of a group of sectoral actors that seek to work together to promote a soybean value chain that is socially and environmentally responsible and economically viable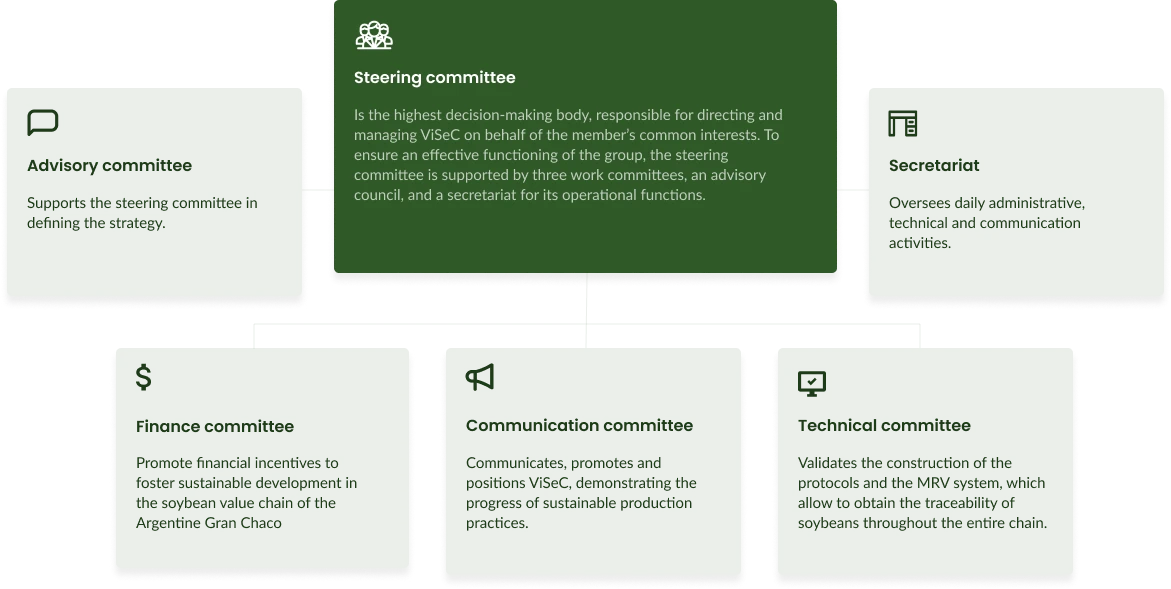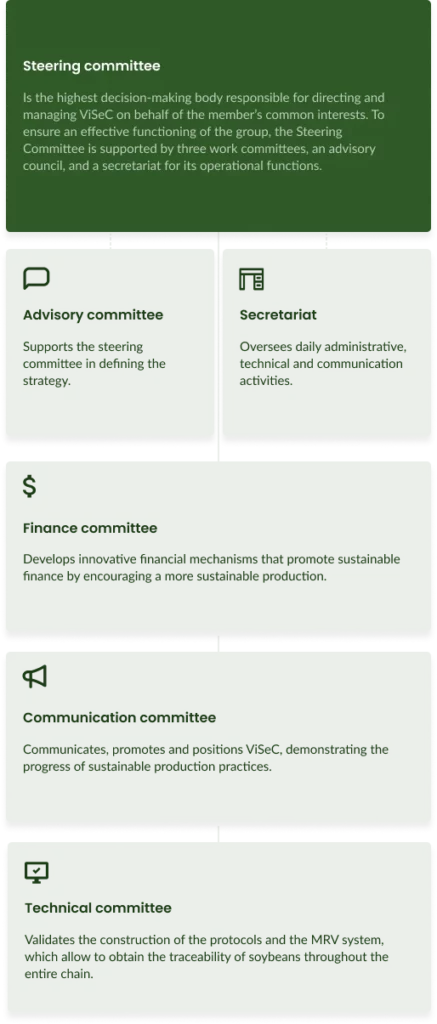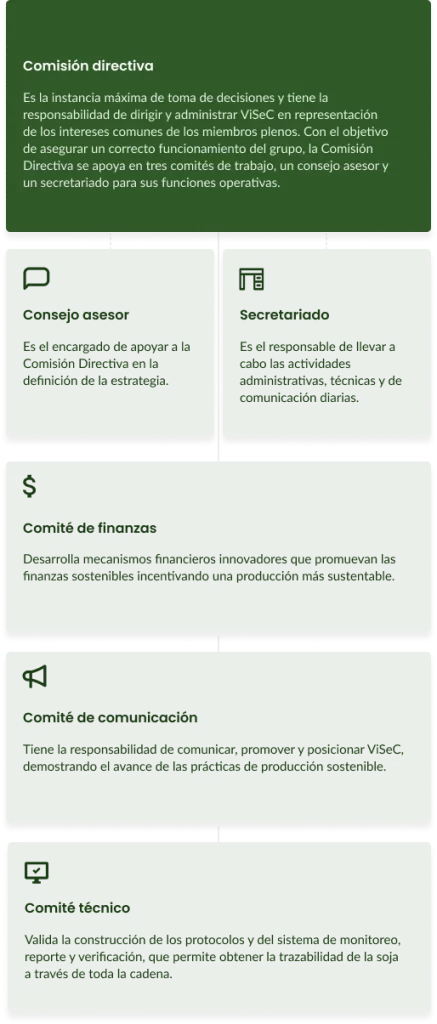 Transparency, traceability, and reliability are relevant concepts when talking about sustainability in the chain, from agricultural and industrial production up to the final consumer.
Led by the Rosario Stock Exchange, we are developing a Monitoring, Reporting and Verification (MRV) system. The MRV system will be unique, solid and transparent and will be able to efficiently monitor the flow of soybeans and their sub-products at the national level, ensuring a deforestation-free origin and preventing any association with deforestation in priority ecosystems.
Argentine Platform for Deforestation Free Soybean